Each year new shapes and new design of finish glass bottles are added to the collection and is recognized as the widest in the marketplace. We can help to select a bottle from the collection. First and the most important, the glass bottle needs to meet its functional requirement.
For example, most sauce glass bottle are needed to be canned when sauce in high temperature. So, the glass bottle itself should be industrially producible repeatedly. And the functionalities should allow the product to send out not just now but for years to come.
Secondly, we can help to select the bottle's size. For amber beer glass bottle, 250ml, 330ml, 640/650ml are the existing size available while for red wine, the size is normally 187ml, 375ml and 750ml.
In addition, we can help to select the color of your bottle. For milk and juice package, it is trend to choose a clear glass bottle with silk screen printing. Clear bottle can show the color of milk or pressed juice original color to attract custom for purchasing. While for Olive oil, dark color glass bottle will be suggested to use. Obviously, antique green or amber glass color can protect light-sensitive oil contents, extending shelf life and maintaining the quality of the product while still allowing the customer to see the product through the packaging.
We also can help custom to select a bottle finish. Embossing, screen printing, coating, and frosting……all the options of personality are perfectly adapted to the shapes offered in our collection.
The most popular glass bottle in 2021 collection
 

Boston round glass bottle wholesale

 with stainless steel dispenser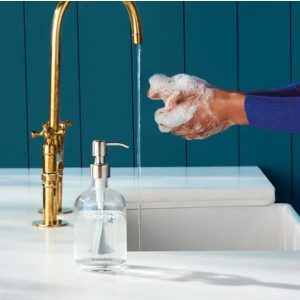 Due to Covid-19 influence, liquid soap, disinfectant spray for health care use is increasing in high demand. Our reusable hand soap glass dispenser that eliminates plastic waste and is designed for use with hydrating hand soap. The shape is traditional Boston round glass bottle. The color can be clear, clear frosting, amber and amber frosting. The dispenser material can be stainless steel or plastic. The reusable hand soap glass dispenser adds style and sustainability to your sink with its sleek design and convenient functionality that works with any kitchen or bathroom décor. The Boston round glass bottle are designed for real life. They are made of durable, lead-free, partially recycled glass and have a stainless-steel pump or plastic pump. The glass bottle itself is dishwasher safe. When customers choose that style glass bottle for liquid soap, they select a sustainable lifestyle. Our durable glass alternative to single-use plastic soap bottles helps keep plastic waste out of your home and the landfills.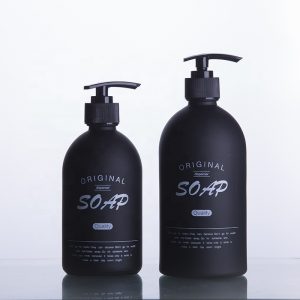 Trendy tablet and

capsule glass jar wholesale

with golden or silver caps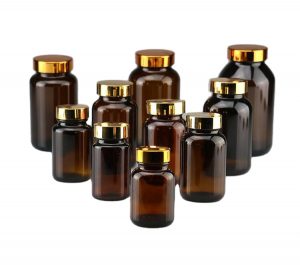 Nowadays, people are pursuing healthy lifestyle and beautiful things. Tablet and capsule glass bottle or jars can be in clear, clear frosting, amber or amber frosting color. Those glass bottles are very popular nowadays. We are ready to offer wide range of tablet and capsule glass containers for pharmaceutical and nutraceutical industries at wholesaler prices. These glass bottles come in different sizes and most popular are 80ml, 100ml and 120ml. They can be in different colors and neck finish. All these glass containers are 100% toxic free and the quality is premium. The amber or amber frosting color can provide excellent UV protection, which is critical for pharmaceutical and nutraceutical industries.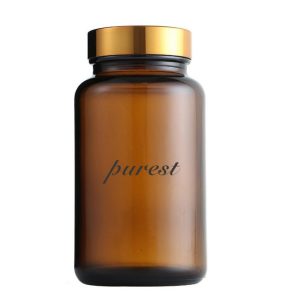 Flint slim long neck

vo

dka

glass

bottle

with custom printings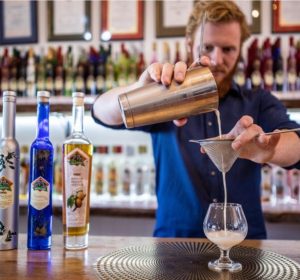 Some clients really like the elegant long neck style of vodka glass bottle. The bottle's material is pourable with smooth surface. Full coating with flower decoration will show a colorful and energetic lifestyle. Client can use those bottles for vodka with different fruits. The customer will be attracted by the first eye catching design and then choose the favorite flour. It will be tasing to consume the vodka with different tasing and be fun to collect different colored empty glass bottle when the bottle is bottom up. People can display the empty glass bottles as decoration at home.
Each year, new designed vodka glass bottles are added in our collection. Please see some wonderful styles.
Hon
ey
glass
jars hexagonal and diamond shapes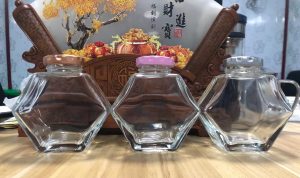 There are marketing trend glass honey jars contain the raw honey industry recognition. Since the honey is made by bees and taken from flowers. Beehives and honeycombs will be the popular shape of glass jars. Hexagonal shape is very popular used by honey glass jars.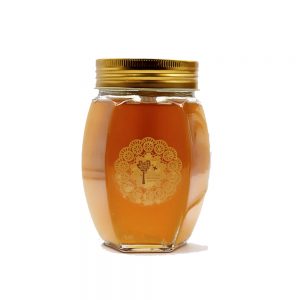 Bee's belly is another choice. Bee's belly design is very cute and let customers have image to get honey from the bees.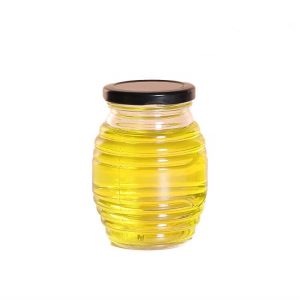 Some new design is near to diamond shape based on hexagonal shape. The diamond can display a conception of treasure with fist class quality. Also makes it easy to identify the premium quality of honey sold.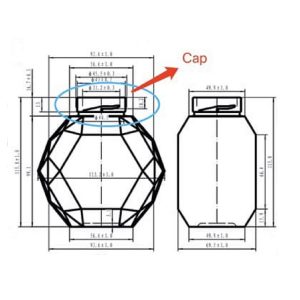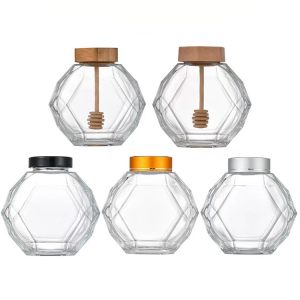 Honey is loved by bears. So, the bear shape is good style to recognize high quality natural honey. Look at the bear shape honey glass jars.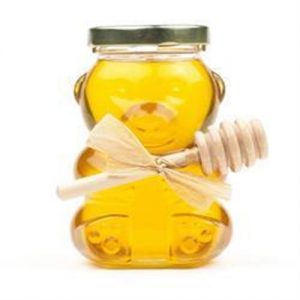 Ball shape honey glass jars with cork is another choice.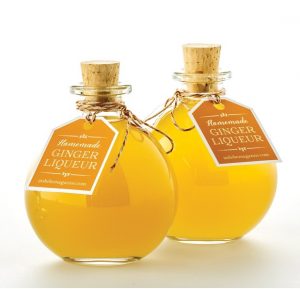 Swing top flip top glass bottle wholesale
with colorful printing
A swing top bottle is a bottle that can be re-sealed over and over again without needing a bottle opener. The swing top itself is an O-shaped rubber ring affixed to a plastic or porcelain stopper. The stopper can be opened and closed with a metal wire bail mechanism that is easy to flip up and down manually. Before the swing top was invented, glass bottles were typically sealed with a cork, which are notoriously difficult to open by hand or re-seal with assurance that the contents of the bottle are food-safe.
For example, once you open your Water Gallery swing top glass bottle for the first time, refill it with fresh water, seal the swing top, and stick it in the fridge for the ability to keep the water contents pristine and cool for your next use. Or take advantage of the hermetic food-safe seal that the swing top bottle provides to fill your Water Gallery bottle with a special olive oil, light-colored vinegar, or beverage of your choice, such as white wine or various liqueurs.
These bottles can be re-sealed after each use, hand-washed over and over again, and reused as many times as one chooses. Swing top bottles are infinitely useful for storing various beverages, displaying whatever you wish to keep inside of the bottle, and preserving home-made oil or other liquid specialties.
Swing top bottles are an excellent choice for bottling homebrew. Their design makes them quick to seal, strong to withstand high levels of carbonation, aesthetically pleasing and good at preserving beer. Using them makes your bottling day shorter and is less cumbersome to use than a bottle capper.
Colorful decorated glass bottle is not only beverage and can be give your event that extra touch of class with glass and make a big impression. So, it is a new market trend to make the life beautiful and make the environment more sustainable. Compared to its packaging counterparts, glass is one of the more sustainable solutions. Unlike plastic, glass can be recycled indefinitely in a closed-loop cycle, and is predominantly made of abundant, natural raw material like sand and waste glass.
Is your printing on the bottle (screen printing of logo and bottle color etc) safe for USA or other country consumption? The answer is Yes. Since the printing is on the surface of the glass bottle not touch the beverage or food inside the glass bottle. It will be safe and not need to provide an inspection report.