In the case of perfume and cologne, as is the case with a variety of other items, the customer has a tendency to pay more for the "story" of the fragrance, as well as the design and marketing of the bottle, than for the actual scented alcohol solution that is contained within the product. You should consider custom glass bottles for your product line.
As a result, we have a tendency to actually admire designs that are cheeky and spectacular, especially ones in which we can see that the designer went out of their way to develop something original and lovely.
It should come as no surprise that the scent itself is also of the utmost significance, seeing as how the fragrance's ability to entice customers is directly related to how well the perfume smells. You may come across a lot of custom glass bottle manufacturers but choose them wisely.
In spite of this, a bottle that is cleverly and frequently beautifully designed can improve the shopping experience and will tend to make the customer feel good about the purchase each time the product is used. This guide will help you if you are looking for Glass bottle manufacturers in China.
Remember to Pay Attention to the Detail
You should constantly be mindful of what you purchase. This is critical whether you intend to use your vintage-style bottles to keep your fragrances or if you want to treat them as more than just aesthetic objects.
Make sure that the bottle's spray mechanism or applicator is working correctly if you plan to utilize your collection to keep your favorite perfumes. It's a good idea to look out for the product's reviews and brief blogs if you have the time.
In order to find antique bottles that are more unusual, it is imperative that you do your due diligence and take your time. Keep an eye out for any blemishes or imperfections that can hint at the state of the bottle. Commercial bottles are also affected by this. With its original label and packaging, a vintage commercial bottle is likely to be more valuable and worthwhile to collect
As a result, we feel it would be appropriate to feature here 8 of the most imaginatively designed 500ml glass bottles wholesale that we were able to locate.
Crystal Vintage Style Perfume Bottle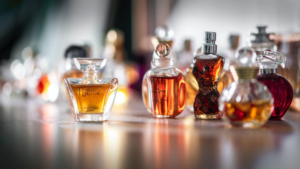 This crystal perfume bottle would make the ideal present for a younger woman, particularly one who has a strong passion for collecting perfume bottles with a vintage-style design. Despite the fact that it may not have a sufficient capacity to hold fragrances, the design is one of a kind and very fashionable.
Because of this, it will fit in seamlessly with the bottles that are already on your dresser. Consider purchasing this bottle if you are interested in purchasing a vintage-style bottle for the first time but are concerned about how much money you will have to pay. Glass bottle printing has made all of it possible.
Clear Crystal Perfume Bottle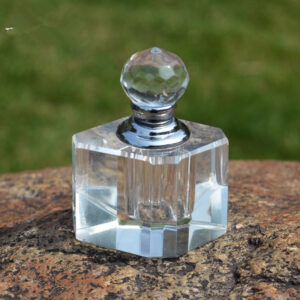 Consider purchasing this atomizer with a golden tassel if you are interested in purchasing a vintage crystal container that is capable of holding a significant amount of your preferred scent. Moreover, the glass bottle decoration makes it further perfect. Even though it is rather hefty and was not designed to be carried around on a regular basis, it would be a wonderful asset to have in your dresser.
Unfortunately, much like the other pump-style atomizer that we have on our list, this one has a poor spray as well. The delicate gold tones in the neck, however, in conjunction with the style of carved crystal, make it a really charming accessory that would look great on any dresser.
Ultra Rare Antique Czech Perfume Bottle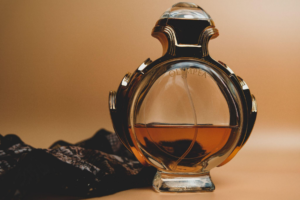 This charming vintage perfume bottle is constructed of malachite glass that dates back to the past. It would be the ideal addition to your collection of other little vintage bottles if you displayed it there. In addition, the lid is made of brass and features an intricately designed flower pattern that sits atop the container's core. This bottle is undeniable evidence that even perfume bottles can be considered works of art. If you like this bottle a lot, then you may search for empty glass bottle manufactures near me, but select wisely.
Vintage Copper Atomizer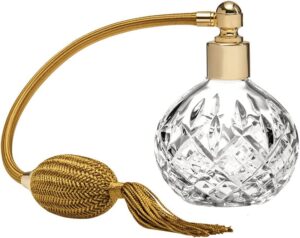 Consider purchasing this copper atomizer if you're trying to add a bit more variety to the items in your collection. It is both wonderfully constructed and available in a size that is acceptable in most cases. You also have the option of selecting from a wide range of other scents that are compatible with the glass bottle design.
Additionally, not only does it have a design that is breathtakingly gorgeous, but it also has the potential to be an excellent EDC (eau de cologne) bottle. In spite of the fact that it costs a little bit more than the other things on our list, we highly recommend purchasing it.
Heart Shape Enameled Perfume Bottle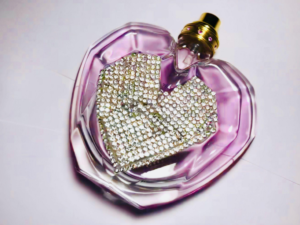 The build quality of this one-of-a-kind bottle design is excellent, despite the fact that the bottle is rather small and can hold only 5 milliliters of liquid. It features a lovely metal overlay, as well as a charming fauna pattern, with a delightful dragonfly on one of the sides.
When you put your cologne or perfume into this bottle, you won't have to worry about any of it going to waste because the cap is likewise of high quality and secures it firmly. You'll undoubtedly be delighted to hear that. Even while it might not be the bottle that's easiest to use, you shouldn't have any trouble fitting it into a handbag or other compact bag.
H&D Crystal Art Deco Vintage Style Perfume Bottle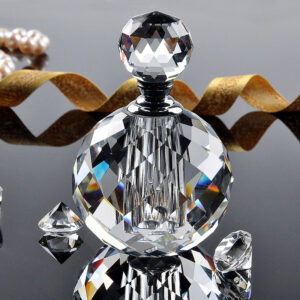 Made from K9 crystal glass is this uncomplicated perfume bottle with a refilling capacity of 10 milliliters. Because of its sparkling and transparent appearance, it is a very sophisticated work of art that would be appreciated by anybody who has a passion for fragrance.
It is possible to use it as one of the bottles for your fragrances, despite the fact that it only has a stick applicator rather than a spray. This bottle, in addition to holding some of your favorite fragrances, may also serve as an attractive accent piece in your workplace, in your bathroom, or on your dressers.
Vintage Crystal Perfume Bottles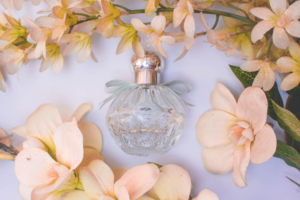 Even though it does not function as an atomizer like the majority of the things on our list, this gorgeous glass container that may be used for decoration is sure to capture your attention. It boasts a beautiful flower pattern, a decorative butterfly top, and a sophisticated green enamel finish. Even while it might not perform very well as an actual perfume bottle, it is still a beautiful décor bottle that won't seem out of place with the rest of your collection. In addition to this, it is a fantastic idea for a present for ladies, particularly moms and granddaughters. So, select these custom perfume bottles.
Beautyflier 3.4 Vintage Style Clear Glass Refillable Perfume Bottle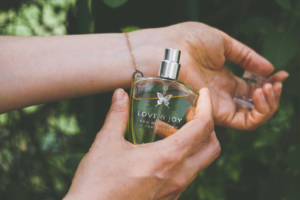 If you are interested in experimenting with a vintage-style atomizer or just want to add a charming item to your wardrobe, you should check out this vintage bottle. Because of its inexpensive cost, it is ideal for light sprays and has a reasonable degree of durability.
It features a design that is really girly and adorable, which makes it an excellent piece to add to your wardrobe or your collection of vintage perfume bottles. When compared to other atomizers of its kind, the Beautyflier does not appear to be or feel like a low-quality container.
Our Final Words
There are many old perfume bottles that are valuable enough to collect, but there are even more fakes that you should steer clear of in your search for these items. Some of these gems are patiently waiting for you to discover them in vintage perfume shops or flea markets, where they are cleverly concealed from view. You should use our custom made bottle services.
There are also uncommon and one-of-a-kind bottles that may be purchased through internet auctions or private sales. However, in order to have a simple overview of the things you need to watch out for when purchasing vintage perfume bottles, you first need to have a fair comprehension of vintage perfume bottles. This can be accomplished by reading up on vintage perfume bottles online.
Having said that, if you're looking for a vintage perfume bottle, we highly recommend the 50ml vintage copper atomizer that's available at IncensePerfume. They have a great selection of vintage perfume bottles. This lovely atomizer would be an excellent addition to your collection, regardless of whether you are just starting out or already have quite a few antique bottles in it. It is suitable for use with either type of collection.
You also have the option of purchasing it together with a scent at such an affordable price, which is a plus. When it comes to decorating, such a wonderful piece is practically impossible to mess up. When you first start collecting antique perfume bottles, it might feel like quite an intimidating experience. We are well aware of this. You should also be aware of the glass bottle manufacturing process. Nevertheless, it is our intention that this guide will provide you with the information necessary to learn everything there is to know about classic perfume bottles.