Glassware industry need heavy investment and large workshop area. There are so many main players to provide drinking glass, table glassware, stemware, lighting globes and kitchen glass for people's daily use. In this article, we will narrow down top 8 for your building a custom list of drinking glass manufacturers in the United States of America.
MC Glass Products Company

MC Glass has over 20 years experience in glass manufacturing industry. We are running and operating glass factory production line for glass bottles, glass jars, vivals and other glassware. We are top custom glass bottle manufacturers.
MC Glass is the world's leading drinking glass manufacturers of the table top glassware with design created by professional glass work designers. The range of design includes traditional and contemporary designs. We offer screen printing in a variety of colors for private branded corporate gifts. Another decoration technique painting and colored spraying adds a lot of perceived value without costing to much.
The glassware made from MC Glass represent exquisite beauty elevating every experience and bringing your creative vision to stunning life. High borosilicate handmade glass has light weight, a variety of shapes and high temperature resistence bringing people to elegant and exquisite life. Such as candle holders and light lamps.
Anchor Hocking

Established in 1905 in the United States, Anchor Hocking has been manufacturing glassware more than one century. This glassware manufacturer is aimed to customer-center, focusing on making glass that homes really need. If you emphasize on the glassware quality and origin should be USA, trust Anchor Hocking.
Anchor Hocking glassware is designed for various industries, mainly including bakeware, drinkware, serveware, housewares, food storage items, mix and measure items. They are proud for the diversity, supplying each category comes in a range of patterns, designs, sizes. Anchor Hocking designs its glasses to take a little bit of abuse without breaking, making them ideal for everyday use.
Rolf  Glass

Rolf Glass was founded in 1981 and located in PA, USA. Rold Poeting, the founder of Rolf Glass, was originally a German and emigrated to America. This glass company is full of passion, innovation, creation and new design ideas. The main glass products of Rolf Glass are engraved and monogrammed glassware, strong impression, delicate designs.
Rolf Glass manufactures high quality glasses for wine, spirits, whiskey, vodka, liquor, beer and other alcoholic drinks. Rolf produces high quality glassware products widely with range prices. Their glassware products cover nature, luxury, lifestyle, novelty, and some limited editions.
Decorative glassware is highly demanded for all industries. Brand owners always spare no effort to design new glass cup with special surface treatment. Frosting will make your glasses Custom glassware are created in special shapes, sizes, as well as decorated surface. They wholesale glassware of great diversity and decorations.
Riedel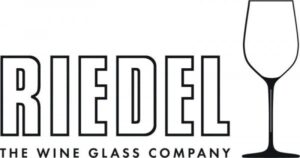 Riedel was originally founded in 1756, with its headquarter in Austria. Through the centuries, the glass company has expanded its business in the United States of America, and played positive influence on American culture. Claus Riedel, the founder of Riedel Glass, has achieved great success in glassware designing and lead the new trends for glassware production.
Riedel is reputable for designing and producing the highest quality glasses and decanters for wine and spirit packaging.  Looking for wine glasses? It is worthy to deeply study their drinking glass selection.  They have built a complete wine glassware line and price ranges. No matter you are looking for luxury wine glass cups or winde glasses for daily life, wine lovers always can find the ideal glassware for spirits and wine.
Riedel Glass is famous for its innovative shapes according to the character of the wine. This glass company designs and produces glass cups for wine, liquor with the consideration of specific wine category. Their innovators believe that each wine has its own unique favour and deserves suitable glasses.
Mosser Glass
Established in 1971, Mosser glass has grown from a small glass plant to modern glassware factory. Today, Mosser glass have over 30 skilful employees in an efficient manufacturing process to provide the highest quality glassware for customers. Located in Cambridge, Ohio, Mosser glass is proud for their handcrafted glassware lines consisting of carnival, vaseline, and opalescent, as well as hand-decorated glass products.
Mosser glass is specialized in table glasses, glassware for holidays, glass crafts, lamps and other glass products. They make luxury, beautiful designed glassware various in sizes, shapes, colors, and special elements. Customization ability is one of their core competence. This glassware manufacturer create custom glass molds for a variety of complex shapes and unique forms to fit any themes or designs.
Glassnow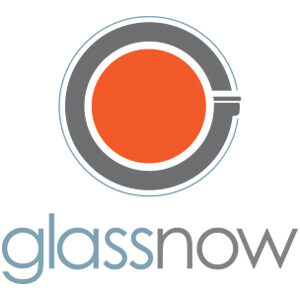 Glassnow is one of the leading glass bottle manufacturers in the United States, specializing in innovation and versatility. Apart from a wide range of glass bottles glass jars, this company knows that aesthetic glassware and glass cups are highly demanded for many industries. Their glassware is widely used for bath and body, fragrance, soap and hand sanitizers, as well as lotions.
What makes Glassnow truly special and prestigious is its streaming customization services. The customer's needs are always of the utmost importance, and no expense or effort is spared to meet the needs of the customer. Their ability of creation for new glass designs plays important role for its business expansion.
Simon Pearce

Since the beginning, Simon company was specialized in functional, sophisticated design. The founder of this glass company, Simon, was an Irish, born with great genius of innovation and aesthetics. With years development and business expansion, currently, this glass company has become a well-know glassware manufacturer in the USA. If you are searching quality glassware or glass cups near you, Simon Pearce has many stores available.
Simon Pearce company has its own glass production factory, modern facilities, experienced workers. Hand-pressed glass products are well popular for different industries. They supply glassware for daily use, including glass bowels, drinking ware, glass trees, glass gifts, special designed glass baskets.
Liberty Tabletop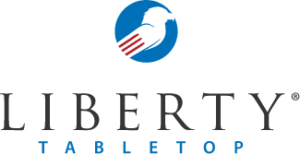 Liberty Tabletop is a family-owned and operated business, located in NY, USA. This glass manufacturer and supplier specialize in producing high quality flatware for more than a century. Liberty Tabletop offers a variety of patterns designed to satisfy all tastes. With years development, this glass bottle company has enlarged its business scope greatly. Till today, Liberty Tabletop is regarded as the only manufacturer of flatware in the United States of America creating high-quality flatware at a competitive price.
Flatware is the core and proud products of Liberty. Aside from flatware, this company supply a variety of other home items for the kitchen, tabletop. Drinking glass for wine, spirits, liquor, alcoholic beverages. What makes Liberty Tabletop differs from other glassware manufacturers is that this company is also socially conscientious. The team focus on their employees, building friendly, safe and healthy workplaces.
Conclusion
These days we have seen the global consumer shift to glass over plastic due to glass durability, possibility, sustainability and exquisite beauty. We cannot do without wine glasses, tableware, pitchers and tumblers in our kitchen and party. Fancy glass bring us remarkable experience and extremely brilliant life.
When you are looking for professional glassware manufacturers no matter for business use or personal consumption, please explore these manufacturers. You can discuss with them the creative design, comprehensive decoration and get good pricing.
You may have a good idea to establish your own business or sale drinking glass in your own website, those companies will provide ready to delivery products or custom-made glassware.