The Best Style Glass Bottle for Liquid Soap Glass Container
This article will analysis the background why the growth demand of liquid soap due to outbreak of COVID-19. Then the next introduce some popular glass bottle for liquid soaps.
The Growth Demand of Liquid Soap for Hygiene Products
With the outbreak of COVID-19 since January 2020, the demand for hygiene products has grown with an exemplary grown rate. The COVID-19 virus was novel and hence the government organizations across the globe published guidelines to maintain hygiene with the use of sanitizer and soaps more often which created a wide gap between supply and demand of hygiene products including hand liquid soap, hand sanitizers and other daily hygienic products.
Impact of COVID-19 crisis has witnessed a shift in consumer preference toward hand hygiene products such as liquid hand soap. In addition, increase in demand for health and wellness products, owing to rise in diseases has increased demand for hand hygiene products. Further, increased coronavirus positive cases have increased preference of safety trends in homes, offices, and other public places, which is a major factor for growth in this market.
Moreover, rise in preference for homemade and handcrafted soaps and ease of manufacturing products at low cost attracts many players to enter the liquid soap market. One of the major reasons that drive the liquid soap market is rapid urbanization in developing economics and increase in use of luxurious premium organic liquid soaps across the globe.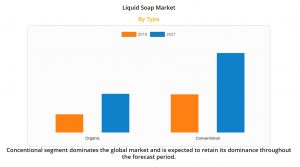 Source: www.alliedmarketresearch.com
The Best Container to Package Liquid Soap is Glass Bottles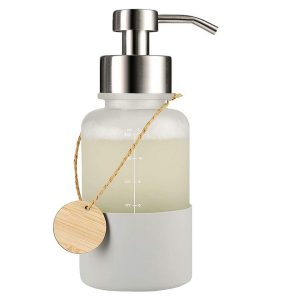 Glass bottle can be reused and easy to be cleaned. Glass materials are assumed as the best material to keep the inside contents stable. Some plastic containers still allow the contents to lose water or can leech chemicals into the liquid soaps. And with long time, the smell of liquid soap will change a little.
Frosted bottle now is very popular since the inside chemical need to be protected from light and frosted bottle shows elegant clean appearance. Females are more likely to buy the clearness products and frosted glass bottle will be more attracted by females.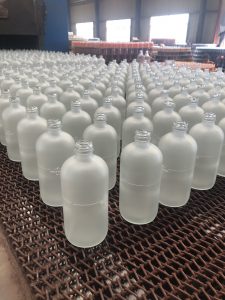 Silicone Sleeves
Silicone offers higher adhesion and stability than other materials. Silicone formulas have greatly improved over the years and nowadays this material allows easy put on and put off the glass bottles. Silicone typically has a higher elasticity and is easier to clean and disinfect than other materials including gels. The surface of glass bottle is very smooth, and the cleaning liquid soap bottles are mainly used in the kitchen and bathrooms. So, it is very important to have a silicone sleeve on the bottom of the glass bottles.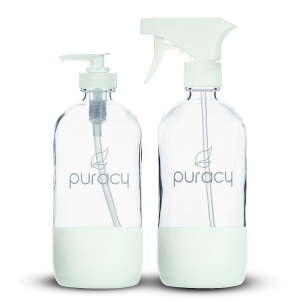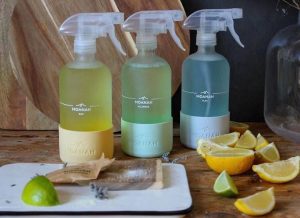 The Most Popular Glass Liquid Soap Bottle with Dispensers
Feathers of Liquid Dispensers for Home, Bathroom, Office or Anywhere Else. We understand that your home is your haven. That is why we are proud to present our gorgeous liquid soap dispensers, designed from the ground up to look great at your home, bathroom, office, or anywhere else you call home. Made from high quality glass and stainless steel, our liquid dispensers follow both form and function to add an elegant contemporary touch to any space. Our pumps are multi-functional and can be used for most types of liquids, including but not limited to soaps, dish detergent, lotions, essential oils, mouthwash, sauces, and more. Each pump comes equipped with an extra-long tube to ensure that every drop has been used and nothing is wasted. The stainless-steel tips are designed to not only look good but also to ensure that there is no unwashed dripping when dispensing liquids. All the accessory is BPA free.
High quality design that you can trust to use for the long terms. You can store anything in these dispensers, from soap and dish detergent to lotions and essential oils. These pair with any liquids that require regular use and long-term storage. Easily wash and re-use.
Designed with both form and function, each glass pump is sure to add a tasteful look to any space, whether it is your home, office, bathrooom, or spa.
Features a gorgeous chrome tip design to complement any space, bathroom, or spa.
NO-DRIP PUMP: High-quality stainless-steel pump dispenses a perfect amount of soap pump after pump and is designed to prevent unwanted dripping when not in use.
MODERN ELEGANT DESIGN: Add a contemporary touch to your bathroom, be eco-friendly and save money by using a glass refillable liquid soap dispenser. The clear round bottle holds 16 ounces of liquid. The clear glass allows you to instantly see when refill is needed.
MULTI-USE: Can be used to hold liquid soap in your bathroom or for essential oils and homemade lotions and shampoos. It also works well for sauces and cooking projects in the kitchen.
SAFE AND DURABLE: Glass is naturally BPA-free and safe for holding any contents including sauces. Sturdy glass will not break easily, removable pump tested to work thousands of times and will last for years.
LIFETIME GUARANTEE: We are so confident in the quality of our products that we offer you a lifetime guarantee. Our factory warranty is only available. We are dedicated to your satisfaction.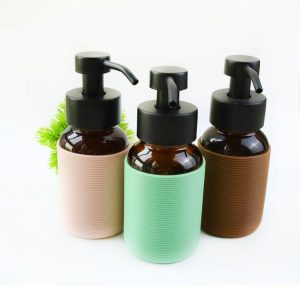 You can order a custom decorated glass bottle to shine your branding.
What Kinds of Decoration Applicable to Glass Bottles?
Myeasyglass offers a wide variety of decoration techniques to complement the bottles and caps for our clients. Decorating directly onto your glass bottles and jars with a designed unique finish will help the customers identify the branding. Some of the decoration offered are spray coating, screen printing, hot foil, and water slide decal. You can design your unique logo and forward the artworks and we will transfer your design into a real product.
Spray coating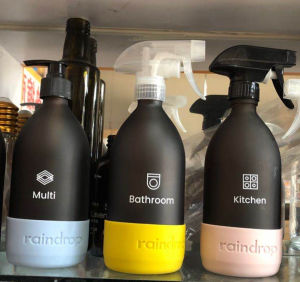 A limitless range of colors can be used to coat all the surfaces of your packaging glass bottles and jars. Clients can choose from the Pantone color. We first provide samples for your approval which matching the specific colors and then proceed the mass spray coating as per sample's color. Glossing, matte, pearlescent, metallic and vignette finishes are all available.
Screen Print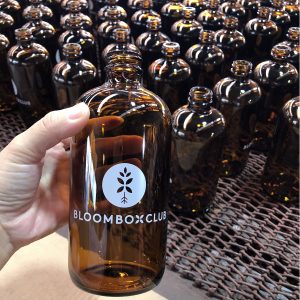 Screen print can be not only one color now. Multiple colors screen printing can be achieved on most products depending on the designs. Colors can be matched to your requirements as well as using "Precious Metal" such as gold leaf and metallics.
Hot Foil
Create a "Premium" high gloss finish with Hot Foil in a wide variety of colors and finishes.
Water Slide Decal
Create photographic image finishes on all surfaces of your products. MC Glass Bottles will print the decal paper and proceed water slide decal procedure to achieve multiple color prints.