Candle jars especially colored candle jars and unique candle jars work as a way for creating interior atmospheres that inspire people's surroundings. Sourcing candle vessel manufacturers or candle jar companies need time and efforts. We listed top 10 candle jar manufacturers when choosing candle container wholesale in the USA. Hope that will be helpful.
MC Glass Products Company

As reputable custom glass bottle manufacturer, MC glass offer custom candle jars and candle containers wholesale for over 20 years. We cooperated with candle holder brand owners providing cylinder shape ultra strong glass with coating and beautiful decoration.
Black candle jars, white candle jars, frosted candle jars, those unique candle jars are made in MC Glass factory as a sense of quality creating inspiring atmosphere where people immediately feel at ease.
Cooperating with MC Glass to design candle holder with functions and sophisticated texture and styles. Recently we help client from USA to design a hollow candle jar with removable base and removable top which is easy to clean using drink safe glassware. Those mean MC Glass retaining the same creative value and sustainability mission utilizes recycled glassware to protecting our planet.
Glassnow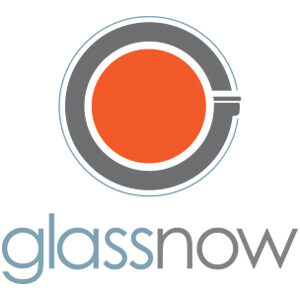 Glassnow is one of the reliable glass bottle manufacturers in the United States, supplying a wide range of glass bottles, glass jars and candle containers and candle vessels wholesale prices. This glass company focuses on environment and sustainability, making eco-designed candle holder jars for candle brand owners.
Custom candle jars are highly demanded in the candle packaging, Glassnow is expert and specialized in decorating your candle jars and candle vessels with attractive and aesthetic look on the shelf. Colored candle jars are preferred for candle packaging, like black candle holder jars, white candle jars. Different colored candle jars give different fragrance.
As an indispensable glass jar manufacturer, Glassnow created custom candle jar in special shapes and top closures. Branded cap ensure your candle packaging attractive to consumers. When you need custom candle jars and want to find your trusted candle jar manufacturer, take Glassnow into your consideration.
Burch Bottle & Packaging Inc.
When you are searching glass bottle manufacturer from USA,, Burch Bottle & Packaging Inc will appear in the result. For more than 40 years, Burch Bottle & Packaging has been offering customers the highest quality glass products and plastic containers along with personalized decorations.
Customization is one of their core advantages. As custom glass bottle manufacturer, Burch Bottle & Packaging develop custom candle jars for candle packaging. Burch Bottle & Packaging specialize in candle jars decoration with special colors like custom black, white coating to give your candle product new look.
Aside from traditional round and square candle jar designs, Burch Bottle & Packaging offers candle containers in clear flint colors and amber candle jars. Borosilicate glass for candle jar designs is smooth, more transparent, ideal for high-end candle products. Suitable cap closures play an important role for candle holder containers both in function and aesthetics.
Fillmore Container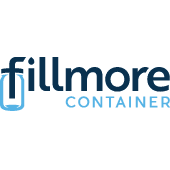 Fillmore Container has been a reputable candle glass jars manufacturer and supplier over 20 years. This glass bottle manufacturer wholesale a huge range of candle jars low minimum quantity fast delivery.
Searching bulk or small quantity wholesale glass candle jars for your homemade candles, take Fillmore Container into consideration. This candle jar manufacturer supply clear flint, amber colored candle jars in round, square, hexagonal, cylinder, and straight-sided shapes.
Cap closures are crucial for your candle jars, protecting your candle away from dust, and give your candle jar a complete design. As a reliable candle vessel manufacturer, Fillmore Container is aimed to supply high-end candle jars for client's satisfaction.
Dream Vessels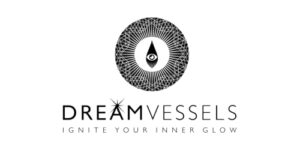 Dream Vessels is a young candle jar manufacturer and create luxury candle holder jars for brand owners. When you are bored with the regular candle vessel designs and desire something new design, innovation candle jar packaging, Dream Vessels will help you to develop your custom candle jars down to high-end candle jar packaging.
Dream Vessels focuses on creative design and decorations, and they believe that unique candle vessel is artwork and life inspiration. When you have a decorative candle holder jar, your home atmosphere is full of happiness.
Candles and Supplies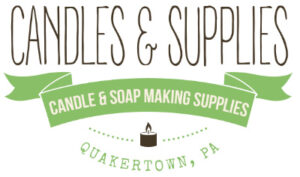 Candles and Supplies was established in 1999 first by making their own candles and soaps. They started as a home business then quickly kept on growing to serve more customers.
Their business range from candle making, fragrance oils, aromatherapy, packaging and candle jars. All candle jars are sold per case offering bulk wholesale pricing and quantity discounts.
The products of candle vessels include embossed glass vessels, apothecary jars, crescent vessels, tumblers, canning jars and threaded jars. They also supply caps, lids and covers for candle glass.
Jar Store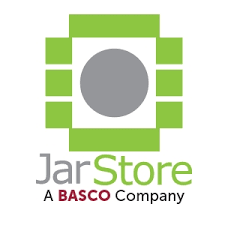 Jar Store was established in 2004 and with 16 years continuous growth in 2020 Jar Store expanded by joining the BASCO family and recognized as a premier North American glass jar wholesale and distributors supporting bulk glass candle jar orders. They not only supply glass candle vessels but also offer storage jars, gourmet food packaging jars and kitchen jars for numerous applications.
Jar store supply empty glass candle jars in clear, amber, black and white color which are excellent options for decorative candle containers. The candle vessels cover all size from small to large apothecary jars for large candles. They also supply mason jar candle holders and extra bulk boxes, bubble wrap, tape and other packaging materials for the candle jars.
SKS Bottle & Packaging Inc.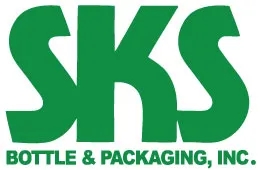 SKS Bottle & Packaging Inc. has been in glass bottle and jar packaging industry for over 37 years and they supply extensive selections of containers with assortment of closure styles and colors.
They serve customs throughout the world both large and small businesses. SKS Bottle & Packaging Inc. offers custom mold design, decorating in huge selection of glass containers.
SKS Bottle & Packaging Inc. stocks a variety of clear empty glass candle jars in a wide range of shapes and sizes which is ideal for handcrafted candles.
Sixteen Seventeen LLC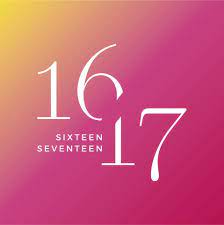 Sixteen Seventeen LLC located in CA, USA is a woman-owned business with customers rate 4.9/5 based on about 2000 reviews. From the exceptional handcrafted candle jars, unique wax blends, wicks and fragrance oils, they are dedicated to providing creative and unique candle vessels for candle-making suppliers and hobbyists.
They provide luxury candle making kits as unique gift ideas supporting worldwide delivery.
The candle vessels with passion prints, cylinder jars, frosted candle jars, colored glass candle containers, rainbow candle glass, matte modern jars and double wall vessel are beautiful and attractive.
Captivating Candle Supply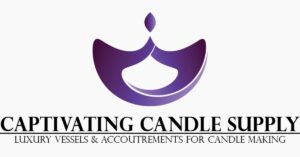 Captivating Candle Supply offer and ship luxury glass candle jar supply and their products reflect new trends, cultures, colors, patterns and texture. They provide variety colors like black vessels, white vessels, rose golden vessels, iridescence vessels, silver, gold, purple and pink.
The style is simple, classic, elegant at all time.
Conclusion
As unique candle jars manufacturer and custom candle jars wholesale, MC Glass design and innovate candle vessel with natural tranquil, reclusive, luxurious and beautiful creations rich in spirit reflects our contribution in custom glass jar manufacturing way.
MC Glass make strides towards recycled candle glassware that emulates and surpass aesthetic.
Contact us for free candle holder samples and bulk orders.