How to find custom liquor bottle manufacturers
Designing a custom liquor bottle, also developing your liquor bottle with unique brand labeling are the keys to booming your liquor industry. Are you interested in creating your own custom liquor bottle? With such a wide variety of liquor bottle manufacturers out there, the hard part can be deciding which one will create your desired liquor bottles and brand label. Luckily, we've taken the time to research and review 5 of the best
custom bottle manufacturers
for liquor so that you don't have to! Just forward your liquor bottle designs to those reliable
glass bottle manufacturers
and they will produce quality glass bottles and deliver to you on time.
MC Glass Company

MC glass company is a professional glass bottle manufacturer, with 20 years of manufacturing experience. The liquor bottle manufacturer starts its process starts with free layout service and pattern revision, which gives you total creative control over your project. Whether you're branding a local microbrewery or putting together a special anniversary gift for that craft beer enthusiast in your life, their talented team of specialists will ensure that every detail is addressed and handled professionally. Their best-in-class glass can be customized to fit any color, style, or shape combination you choose. From there, they take it one step further by being able to offer personalized service and guidance along each step of your project—from art development through production and shipping. The best thing about MC glass is that their charges are minimal and the overall cost of a finished product is slightly lower than their other counterparts. In addition, their fast shipping makes it easy for you to get your order in time for any special occasion.
Saverglass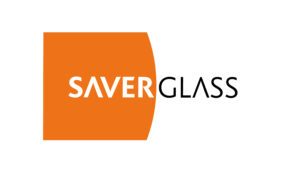 If you're looking for a quick, cheap, and easy way to get a personalized alcohol beverage into your bar or restaurant (and hand over a top dollar in sales!), it's worth looking into personalized liquor bottles. Saverglass not only add authenticity and character to any bar or home-bar setup, but they can also be highly lucrative. Just take Irish whiskey brand Tullamore Dew, who saw an increase of 14% when they introduced their Private Stock line of rare, limited edition bottles. These days, these kinds of promotional incentives are becoming increasingly popular among bartenders, buyers, and sellers alike; if you haven't yet had a chance to get involved with branded liquors and spirits – now is time to start planning!
Estal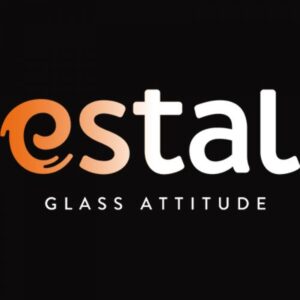 At Estal, they pride themselves on our innovative glass bottle designs and affordable pricing. They have worked with thousands of clients from all industries, from wine and spirits to cosmetics and vitamins. They also work with restaurant owners who offer these bottles as gifts, ensuring every customer gets a customized experience. Whatever your needs may be, they can help you take your marketing campaign or product line to new heights. You'll never run out of creative ideas when it comes to their impressive glass bottle design services. Their service is second-to-none, providing quick turnaround times and professional assistance at every step along the way.
Vetropack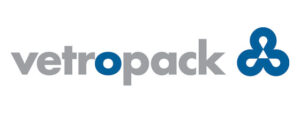 If you're considering a custom liquor bottle, Vetropack is an excellent choice. For more than 50 years, they've been crafting glass bottles and jars of all shapes and sizes. If you'd like to design your customized liquor bottle with a logo or other graphics on it, they'll be able to help you do that—even if your project requires a short timeline. Other perks include free shipping all over the world, 20 years of experience, and no minimum order requirements. Visit their website today for more information about their glass-bottle manufacturing services.
Stoelzle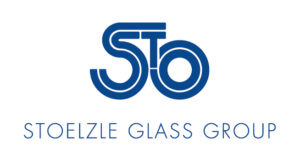 Stoelzle glass was founded in 1805, and it has since then been a leading custom glass bottle manufacturer. The company strives to create products that are safe, healthy, and reliable to its customers. Its products include wine bottles, liquor bottles, and storage containers. Stoelzle specializes in designing new packaging concepts and creating customized design labels for their products per customers' requests. Stoelzle makes all of its products with European-standardized high-quality raw materials. This allows their customers to benefit from low production costs while making high-end custom glass bottles with appealing designs such as classic or modern patterns.
Four Things You Must Consider Before Designing A  Custom Bottle
The custom bottle design, especially the premium liquor bottle, is about more than just choosing a logo and filling in the text. When you're trying to establish your brand with customers, that's not even close to being enough. You need to be sure that your custom glass bottles are all designed and printed properly if you want your product to sell—not just online but also in stores. Take some time today to review our five must-known facts on creating premium glass liquor bottles and make sure yours will stand out from the crowd—and help you make money! For Whom Are Custom Glass Bottles Designed? With so many brands vying for attention and shelf space, how can you ensure that your custom liquor bottles will rise above? By designing them with special features in mind! For example, there are two types of consumers who might purchase premium liquor: connoisseurs who appreciate quality craftsmanship or experienced drinkers who know what they like. So if you're thinking about ordering custom liquor bottles without first considering these four things, it may be time for a new plan of action.
● Timescales
No matter how fast a company wants to create its labels and get them out on time, certain processes must be followed. For example, every product or project is assigned to a project manager who works with our production team on how to get it done promptly. The production cycle consists of multiple stages starting with the design stage, pre-production stage, printing, and finishing. After the designers have created a label for a particular product or brand our sales team will go over all details one last time so that clients know exactly what they will be getting when we come back with samples. Once everything has been agreed upon we begin producing labels which may take between 2 – 10 days depending on order size and complexity.
● Weight
Simply put, weight refers to how heavy your liquor is. Most bottles of hard alcohol range from 1 liter (0.2 kg) to 1.75 liters (0.4 kg). If you're trying to save money, look for a lighter bottle; if you want quality, buy heavier glass—just be prepared to pay a premium for it. Choose an alcohol package that matches your product and brand vision, while keeping an eye on weight as well as cost and durability factors like breakage rate. Keep in mind that shipping costs can quickly eat up any savings you may have made on your packaging materials. For example, if one shipping company charges $20 per carton while another charges $10 per carton but only ships 10% of what they receive, which one do you think will end up costing more? Be sure to include all fees associated with delivery when calculating how much each packaging option will ultimately cost. For example, cardboard boxes are typically free at most warehouses but some freight companies charge by box size rather than by volume. This can make smaller boxes significantly more expensive than larger ones even though they hold less volume overall.
● Pack Size
While you may have settled on a certain bottle size for your creations, it's important to consider pack size. Essentially, most brands fall into one of three categories based on their pack size, which is defined as the number of bottles per case or carton (according to Wikipedia). The most common sizes are 6-packs and 12-packs. While some local liquor stores will carry larger packs, they won't always have them in stock. If you're planning to sell your product online, it can be difficult to predict how many orders you might get at any given time. For example, if you only have 6-packs available but get an order for 24 bottles at once, that could be quite inconvenient. Keep in mind that these products are heavy and bulky; shipping individual items can get expensive quickly. On top of that, customers might not want to wait for two separate shipments if they don't need all 24 bottles right away. If you can only offer multiple pack sizes from day one, make sure each option has a similar price point so customers aren't penalized by having to buy more than what they need initially.
● Fill Level
Liquor bottle manufacturers come in all shapes and sizes. The biggest difference between them lies in how they handle the filling of their bottles. Do you want your bottles to be filled manually or automatically? Although both are legitimate methods, it's important to understand that each has its pros and cons. For example, manual bottling is usually cheaper than automatic bottling because there is no machinery involved in filling. However, some people prefer automatic bottling because it allows for a more consistent fill level. Bottles can also be filled using either a single-pour method or a double-pour method. Single-pour fills tend to have less variation in fill levels than double-pour fills do—but double-pour fills tend to look better on store shelves due to their more consistent appearance. So, while ordering a custom liquor bottle design from a manufacturer may seem like an easy process, there are quite a few variables to consider when choosing which type of liquor bottle manufacturer you would like to work with.
Conclusion
Glass bottles are the perfect packaging for your liquor, spirits and alcohol. First of all,
custom bottle manufacturers
are a great resource for any business that is looking to package its product. For example, numerous events have VIP packages that include special bottles with unique labels. Many businesses buy custom liquor bottles to resell as gifts or use as promotional materials. Regardless of why you need custom liquor bottles, it's important to find reputable
liquor bottle manufacturers
 who can deliver top-quality products on time and at a fair price. To make things easier, we put together a list of what we think are some of best in class manufacturers around; they're worth checking out if you're looking for high-quality bottles at affordable prices.