Glass is made from all natural ingredients: sand, limestone, and soda ash. It is pure and impermeable. Glass is easy to clean, sterilize and reuse. Glass is 100% recyclable without leaching chemicals into the ground. Glass is odorless and flavorless. Everything tastes better in glass bottle. Glass is beautiful and iconic, creating emotional connection through sight, touch, and sound. We love glass choosing glass is one of the things we can do today to ensure a better tomorrow.
Malaysia is the third largest economy area in Southeast Asia owing large industrial sectors. People are driving to better lifestyle and healthy orientation. There will be huge need for sourcing glass containers serving food, beverage, liquor, perfume, personal care, wine, and pharmaceutical sectors.
The industrial scene in Malaysia is so complex that business often find it difficult t get right packaging solutions for their products. The article lists top 5 glass bottle manufacturer for glass bottles Malaysia.
MC Glass Bottle Factory

Nature of Business: Manufacturer, Wholesale
Additional Business: Exporter, Trader
Total Number of Employees: 150 to 200 People
Year of Establishment: 1992
Output bottles per day: 300,000pcs
Top Export Countries: USA, Canada, UAE, United Kingdom, and Sri Lanka
MC Glass Product Company is located in Xuzhou, Jiangsu province, the most leading glass manufactures center. They have nearly 30-year experience in glass bottle making and distribution area. The factory sites over 30,000 square meters including in house design studio, mold warehouse and finished products warehouse. They use natural gas for power and commit to a better future of the planet. Now the output glass bottle is lightweight to provide cost-effective price and lower transportation cost. They have wide range of stock amber glass bottles, wine bottle meeting last moment delivery.
Myeasyglass can make custom glass bottle as per client's design or draft ideas. They have experts ready to listen to client's need together with production experience to achieve the real bottles. They can provide printing, decoration, different closure fit for the bottle also gift box and accessories.
O-I BJB Glass Malaysia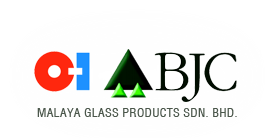 (Source: https://www.o-ibjc.com.my/)
The company was founded in 1961 by Owen-Illinois (O-I), a famous glass manufacturer in the US, and Berli-Jucker Public Co. (BJC), a commercial conglomerate in Thailand, and operates under both companies. The company locating in Johor Bahru, O-I BJC offers glass packaging solutions to numerous food, sauce, beverage, liquor, and pharmaceutical industries often located in Malaysia, Thailand, and Vietnam.
With 3 furnaces, 8 production lines, and over 450 employees working on the Malaysian plant, O-I BJC claims to have the capacity to produce large units of products. The company manufactures a variety of glass bottles and jars of different colors, shapes, and sizes. Its products catalog consists of glass jars and bottles in green, flint, and amber colors with sizes varying from the smallest 3ml bottles to large 1L liquor bottles.
In addition, O-I BJC provides clients with designing support including 3D modeling, conceptual designing, and prototyping.
Jg Containers

(Source: https://jg-containers.com/ )
Jg Containers has been making clear glass bottles and jars for soft drinks, liquors, foods and pharmaceuticals since 1972.
With its single 180 tons/day furnace, Jg Containers has a 50% share of the domestic flint glass market, as well as exporting 35% of output to neighboring ASEAN countries, Australia, Hong Kong, Mauritius and the Middle East.
To serve domestic and international customers, the manufacturing facility is situated close to Malaysia's major trunk roads network, as well as Port Klang.
Quality management systems have been implemented in accordance with the requirements of ISO 9001:2015 standards and the factory's products are certified under this scheme.
Jg Containers has regularly modernized its manufacturing operations, adopting proven industry developments in furnace, forming, inspection and packaging technologies, while employing advanced digital methods to improve its products and customer service.
The glassmaker's latest investment calls on the established production expertise of Germany's Heye International.
This includes the installation of an 8-section, double gob 5in IS machine that has been adapted to accommodate the customer's existing variables.
Glass and Plastic Packaging SB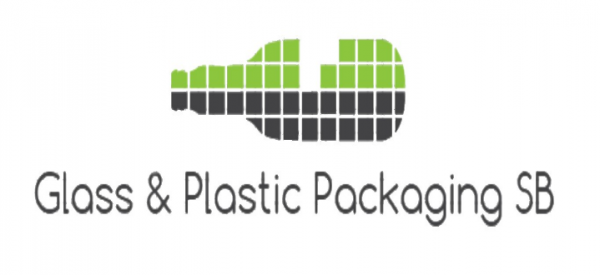 (Source: https://www.glassplastic.com/ )
The company manufactures a collection of packaging solutions for customers who are often manufacturers of cosmetics, food, drinks, medicine, traditional products, fragrances, and essential oils.
Founded in 1999, they operate 2 blowing machines and 1 injection machine and has grown in the interval to a significant plastics manufacturer in Malaysia. The factory facilities which have grown four-fold and now have over 12 injection machines ranging from 50 tons to 160 tons of injection clamping pressure. It also has over 15 blowing machines to produce quality bottles which includes sizes from 3ml eye drop bottles to pharmaceutical containers, high end cosmetics bottles up to 12 liters bottles and others plastic tools accessories products.
Bottles used to hold pharmaceutical drugs come in sizes ranging from 30ml to 500ml and are produced mostly amber glass bottles and wine bottle. These bottles often come with a variety of caps including tear caps, seal caps, screw caps, and elastomeric closure which is used for injection vials.
Bottles for essential oils are produced in 6 different colors including clear, frosted, amber, green, blue, and amber frosted, and they often come with screw caps or droppers.
Jargeous Sdn Bhd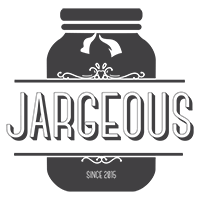 (source: https://www.jarsinmalaysia.com/ )
The company located in Kuala Lumpur that offers a wide range of glass jars of various sizes, shapes and colors. They sell glass jars in wholesale or bulk order. They also supply Aluminum jars and plastic jars. Clients consist majorly of businesses that produce food, beverages, cosmetics, pharmaceuticals, and decorations. The most poplar demand is Ball Mason glass jar, hexagonal glass jar and Juice bottles.
The glass jars and bottles cataloged by this company vary from 2ml tiny mini glass bottles to large 19L glass jars. They come in clear, flint, frosted, amber, or green varieties and numerous shapes. The company also can pride silkscreen printing on the surface of glass jar or PET jars. They wholesale amber glass bottles and wine bottle.
GlassPak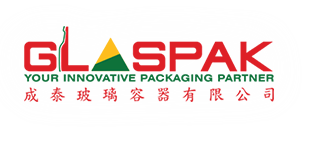 (Source: http://www.glaspak.com.my/ )
The company was founded in 1999 and has now grown one of the largest glass bottle suppliers in Malaysia. They are capable to provide a designed glass bottle with custom shape, various closures, and labels. Their main markets are Malaysia, Indonesia, Singapore, and Australia. The company has 4 catalogs for clients to choose from including Glass Bottles and Closures, Glass Jars and Closures, GP Liquor, and Glass Pharms catalogs.
Their business model is similar to big companies like DELL and NIKE. They possess technical capacity in glass manufacturing and ability to leverage from their quality team that is well versed in international glass standards. They maximize competitiveness by operating in minimal or zero tariff markets.
Conclusion
In Malaysia, the glass bottle manufactures are not so many, some of the factories are join venture by two countries or two investors. Suppliers like Jarsinmalaysia, Glass and Plastic Packing SB are mainly served as wholesale operation online stores.
When you need to find a custom glass bottle manufacturer in Malaysia, just review our article. Or you can also leave the job to our company.