The packaging and presentation of a product are as important as the contents inside. The design of cap or closure is crucial to the function of packaging, as well as the safety for consumers and their families. It is important to go over your cap options and select the proper closure top for your product.
Bottle cap manufacturing companies always know the importance of perfect seal. There are a great variety of bottle cap manufacturers offering a huge various caps different in materials, shapes, sizes and colors. Looking for a suitable bottle cap or closure? Consult the reliable bottle cap manufacturer for details.
MC Glass Products Company
Established in 1992, MC Glass is one of the biggest China glass bottle manufacturer, expert in developing custom glass bottles for liquor, whiskey, vodka, oil, water and perfumery. Thanks to its over 20 years experience in glass manufacturing, this glass company now is equipped with 8 production lines, automatic manufacturing system, well-trained employees to ensure highest quality glass packaging containers.
MC Glass company knows customer's expectations in developing unique glass bottle designs to define brand's recognition. Customization capability is one of their advantages. As custom glass bottle manufacturer, MC Glass design custom glass bottles with special shapes, colors and closures for brand owners of liquor, water, oil, perfume and custom glass jars. Personalization is an important tool to convey your brand value and set your product outstanding on the shelf.
Working as a trusted one-stop glass bottle manufacturers, MC is one your reliable bottle cap manufacturers. They provide glass bottle caps and customized cap service. Their main cap or closures include flip top cap, T-cork, beer bottle swing top caps, spray cap, spray paint cap, spray mist, popular screw caps, wooden cap, Aluminium caps, glass stoppers and plastic caps. Customization services for cap and lids are available. Logo printing on metal and plastic caps are popular for big businesses.
The Cary Company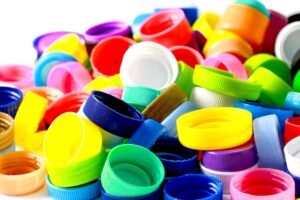 The Cary Company is one of the trusted bottle cap manufacturers in USA. Established in 1895, The Cary Company is located in Chicago, known for its high quality packaging containers like glass bottles, glass jars, plastic bottles and other.
Till today, it has become a global packaging manufacturing companies, including paint and coatings, apiary, asphalt, automotive, brewery, building, chemical, electronics, food, foundries, graphic arts, oils and grease, paper, plastics, personal care, pharmaceuticals, putty, caulks, sealants, rubber, detergents, and wallpaper and other products.
The Cary Company focuses on the proper closures for their packaging containers. This company offers a huge selections of caps and closures to make your product perfect functions. Plastic caps for sealing, dispensing, spraying, pumping or misting. Their caps come with a variety of liner options including pressure sensitive, heat induction, foam and more. Caps of various sizes, colors, materials, liners are available at wholesale prices.
Sailor Plastic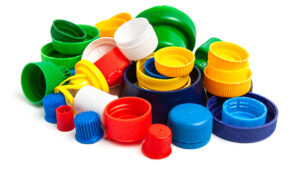 Sailor Plastic is another bottle cap manufacturer specialized in plastic cap manufacturing. This company is also a specialized plastic packaging container manufacturer, producing plastic bottles and jars for juice, honey, sauce, mini liquor and more. Their bottle shapes are common designs including round, square, oval and unique honey bear bottle.
Focusing on producing plastic packaging solution, Sailor Plastic offers plastic cap mainly colors of black, clear, red, white, yellow. Various cap diameters ensure each plastic bottle a proper function. Packaging solutions are both creative and practical for clients. Sailor Plastic achieves this by employing cutting-edge methods and materials. They are dedicated to making sure that their products uphold the highest standards of quality and work hard to offer the finest customer service.
Reliable Caps, LLC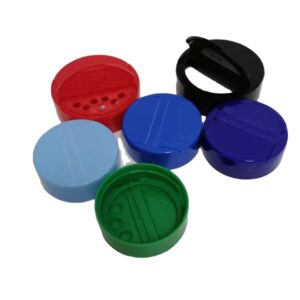 As one of the top bottle cap manufacturers, Reliable Caps, LLC now is located in Olathe, Kansas, USA. Established in 1966 and originally worked as a small family-business, Reliable Cap, LLC currently owns a 93,00 square foot facility on 10 acres. They have been creating injection-molded closures for a great variety of industries, including spice, home, agricultural, automotive, food, beverage, and sports bottle cap markets.
Reliable Cap, LLC produces quality bottle cap and closure not only for packaging companies in the United States, but they ship demanded caps, lids to worldwide. With over a million output of closures a day, their specialized cap are always wholesale prices and fast delivery. They are proud of their customization services and aimed to meet client's detailed requirements. Reliable Caps, LLC can modify the existing cap molds or create customized bottle caps to fit your specific product.
Brew Caps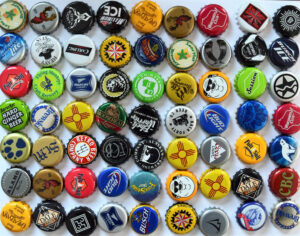 Located in Nampa, USA, Brew Caps is a bottle cap factory specialized in crown caps manufacturing. This bottle cap manufacturer is younger but experienced with the standard 26mm crown caps various in colors. In addition, the company offers customization service for the crown caps. They make custom printing on the cap to showcase your brand logo design.
According to research and report, Brew Caps has grown into a supplier of millions upon millions of bottle caps for all kinds of bottling needs. Their crown caps are popular for beer, cider, soda, Kombucha, coffee, green tea and every drinks. Brew Caps serve both larger businesses and friendly to small batches. The bottle cap manufacturer supplies quality, custom printed bottle caps to high volume breweries, as well as those looking for smaller quantity options.
Brew Caps is dedicated to providing their customers with superior service and quality bottle caps at affordable prices.
O.Berk Company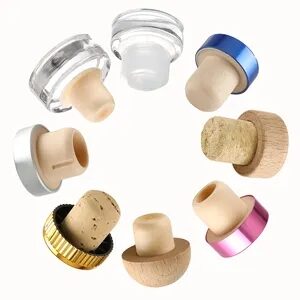 O.Berk is one of the world's best bottle cap manufacturers, providing quality caps, lids, corks, and many other closure tops for packaging containers. Proper caps will ensure your product packaging a unit seal, protective function. In addition, O.Berk company is a specialized packaging factory, manufacturing both custom and wholesale containers. They provide glass bottles, glass jars and containers, also plastic bottles.
Striving to high quality glass bottles and other packaging materials, their containers are mainly used for pharmaceutical, food and beverages, cosmetic beauty industries. Custom glass bottles are one of their advantages, providing custom glass bottle with unique decorations.
Tips for choosing proper botte caps
When choosing a cap or closure for your specific product packaging, you need to take many things into consideration. Not only the product itself, but the container being used and the intended use for your consumers. According to experienced glass bottle manufacturers, there are four tips to select the correct cap or closures. And bottle cap factory believes that suitable caps are important factors to win competitors.
1- Your bottle's intended use
Taking the actual usage of your bottle and jars. If your bottle is designed for liquid, drinking, screw caps, corks are better. For food storage packaging, twist off lid is more popular. For skin oil, dropper tops and european caps are widely used.
2-Consider your customers
It is difficult to meet all of the requests from all of the possible types of your consumers, considering your main market and the most common consumer is good idea.
3- Associated risks and product safety
Think about the hazards and risks associated with your product.
4- Perfect product appearance
Consider the overall look and appeal of your product as a whole and take into account the bottle or jar being used. The materials used in packaging are as important as the design elements.