For olive oil packaging, glass bottles, plastic bottles and metal tin cans are the most common packaging solutions for olive oil brands. Comparing to other packaging materials, glass bottles are sustainable, chemical-stable, which do not act with the liquid inside, protecting the inside oils safe and fresh. In addition, glass bottles are reclclable, refillable and reusable, friendly to our environment. Thanks to the unique features of glass packaging containers, olive oil brand owner prefer to choose glass bottles for oil.
Finding the best glass olive oil bottle supplier is not easy. You need to check the history, experience, factory capbility, manufacturing ability, customization service and after-sales of glass bottle manufacturers. In this article, we have done great research and listed top 6 glass olive oil bottle manufacturers for your oil packaging. You are frrely to get in touch with them and start your olive oil business.
MC Glass Products Comapny

Established in 1992, MC glass products company is one of the biggest China glass bottle manufacturer, expert in developing custom glass bottles for liquor, olive oil, water and perfumery. Thanks to its over 20 years experience in glass history, till today this glass company has been equipped with 8 IS section section lines, automatic manufacturing system, trained skilful employees and experienced quality control workers. They take responsibility for all glass bottles and jars products including from thr beginning of glass material, producing stage, to assembling process, as well as packaging stage, ensuring all your bottles are good in quality.
As professional glass olive oil bottle manufacturers, MC Glass Company offer dark colored glass olive oil bottles in square and round shapes, luxury glass bottles for organic oil brands. Beside from quality glass bottles for olive oil, the glass bottle manufacturers supply quality glass bottles for liquor, spirits, water, cosmetics and perfume industries.
Customization capibility is one of MC Glass's advantage. As custom glass bottle manufacturer, this glass bottle factory knows customer expectations developing glass bottle design to define your branding recognition. For custom glass bottles, the glass company provides graphic designs with diversity decorations like printing, frosting, custom colors, labels and more.  Are you looking for unique shaped glass bottles for your oil brand? MC Glass creates custom glass bottle production from bottle designs to quality custom-made bottles.
SKS Bottle and Packaging Inc.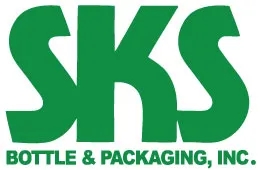 Founded in 1989, SKS Bottle and Packaging Inc is an expert glass olive oil bottle manufacturer and and the company is carrying out the business online. SKS Bottle and Packaging Inc. is an American company started from a family business and currently has grown as a big packaging supplier with 8 locations and 2 warehouses in different states of the USA.
Glass bottles for olive oil are not the only glass containers of SKS Bottle and ackaging, Inc. More over, this company produces over 6000 styles of containers and closures for various industries. They offer blue, amber, and clear glass bottles to preserve different liquids. Beside glass bottles, plastic bottles, metal containers, cap closures, and cardboard containers are also provided.
The company focuses on client's satisfication about packaging containers. Customized packaging with private labeling to businesses and brands will exceed your expectation of glass. SKS Bottle and Packaging works with small businesses to provide them with wholesale prices of bottles, containers, and custom glass bottles.
VetroElite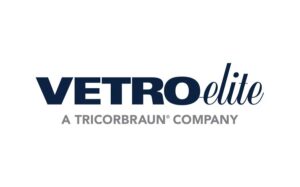 VetroElite is an Italian glass bottle manufacturer specializing in glass bottle production nearly 30 years. This glass company is well-known for glass bottles used for food preservation, spirits, wines and other liquids. Located in Ormelle, Vento, Italy, VetroElite has several global offices in Europe, North America, Canada, UK and Poland.
Beside the wide range of glass bottles, glass jars, glass containers, VetroElite also offers customization to businesses. They provide their business clients with marketing, graphic designing, and glass decoration consultation to help create a unique brand identity for clients' businesses. VetroElite provides quality glass bottles for olive oil, vinegar, wine,, spirits, water, glass cosmetic jars, food storage jars, luxury perfume bottles and other.
VetroElite understands the importance of personalization and customization. They develop unique glass bottle designs and offer personalized bottle decorations for brand owners.
Verakka Enterprises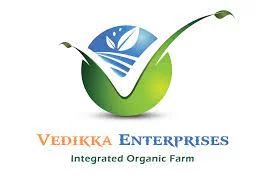 Located in Firozabad, Uttar Pradesh, India, Verakka Enterprises was established in 2018. This company is one of the world's finest glass olive oil bottle manufacturers. They provide clear flint glass bottles for olive oil packaging, square glass olive oil bottles and round glass olive oil bottles in various sizes. Verakka Enterprises is not an old company, but this company has caught much attention due to the exclusive array of glass packaging with the finest quality.
Their main glass products are widely used for glass milk botltes, Koena  round glass jars, square glass jars, Matki glass jars, Salsa glass jars, Octagonal glass jars and Hexagonal glass jars, glass packaging containers for food and beverages, empty glass bottles for liquor and more.
The main markets of Verakka Enterprises are local and international businesses in food and beverages, pharmaceutical, cosmetics industries. Working as manufacturer, wholesaler, and retailer, they have gained the huge client support.
Berlinpackaging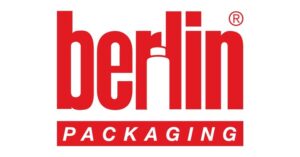 Belinpackaging is part of Berlinpackaging EMEA, the world's largest glass bottle supplier with 100+ years of history in the packaging industry. The company has nine offices in Australia, Spain, France, Luxembourg, Portugal, Belgium, Italy, Geramy, and the Netherlands.
This packaging company offers various containers to meet client's requirements, They provide quality glass bottles and jars, buckets, drums, jars, tins and plastic bottles. Glass olive oil bottles, metal tins, and bottles, as well as different designs of glass bottles for olive oil, are offered by Berlin Packaging. Berlin Packaging targets B2B and B2C customers in Europe, the Middle East, and Africa.
If you are engaged in olive oil business and looking for glass olive oil bottles, Berlinpackaging will be your reliable glass olive oil manufacturers. They offer glass oil bottles, tins, and plastic bottles. This company has its own logistics system. No matter your are a larger businesses or a statup brand owners, you can find your best glass bottles and jars containers from Berlinpackaging.
Olive Oil Land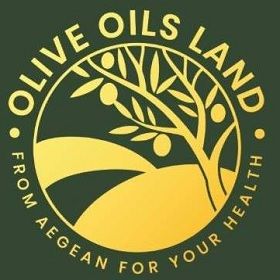 Located in North Macedonian, Olive Oil Land was a family-business and moved to Akhisar, Turkey after the second world war. Later, this company has migrated to lzmir and kept its commercial activities in Izmir since then. As professional glass olive oil bottle manufacturers, this company has its own unique glass olive oil bottles and pays attention to brand labeling development.
This company has sevel different levels of olive oil products, including extra virgin olive oil, organic olive oil, pomace olive oil, flavored olive oil, refined oil, table olives and more. In additional, they also provide services to private-label olive oil brands in the packaging and branding of different varieties of olive oil and table olives. Olive Oils Land exports high quality olive oil to worldwide clients, and works with small businesses to create unique brands.
Conclusion:
Olive oil brand owners choose glass olive oil bottles for several reasons. Glass bottles will not release any chemicals in to oil, thus glass packaging won't interfere with the original flavor of olive oil. In addition, glass bottles are affordable and easy to use, cheaper than metal tin cans. Dark colored glass bottles are the most common glass oil packaging, because dark colored glass will protect olive oil away from harmaful UV light.
Looking for trusted glass olive oil bottle manufacturers? Please take those glass bottle manufacturers into consideration. And you will get your satisfied glass oil bottles at wholesale prices!