Glass is regarded as the best and safest packaging solution for all industries. Glass manufacturing industry in Italy has achieved great stage in recent years. Packaging companies especially liquor, spirits, alcoholic beverages, wine, beer prefer glass packaging than plastic or tin cans. Therefore, many glass bottle manufacturers in Italy produce glass bottles and jars with premium glass materials, focusing on increasing customer's brand value.
Glass packaging is widely used for almost every industry in Italy. However, liquor bottles are an important sector that request premium flint glass bottles. And the best liquor bottle manufacturers prefer custom glass bottles to make their liquor drinks recognizable and identical. These 8 glass bottle manufacturers in Italy have proven the success that custom liquor bottle designs and personalized decorated glass bottles for liquor brand owners.
Best 8 Italian glass bottle manufacturers
MC Glass Products Company

MC glass is one of the leading China glass bottle manufacturer, established in 1992 and has its self-owned glass bottle factory in Xuzhou. With over 20 years experience in manufacturing glass bottles and jars, today this glass company owns over 30,000 square meters, the company has a whole glass chain including in-house design studio, mold factory, manufacturing factory, and warehouse of finished products.
MC glass company focuses on sustainable development, so they use natural gas as power for glass production to reduce the emission of CO2 and protect our environment in a better way. More over, they develop sustainable and long-term business relations with customers, aiming to supply best glass bottles to exceed their expectation.
Are you looking for creative and unique glass packaging to increase your brand value? MC glass company is your specialist in various bottle decorations affordable. Their best-in-class glass can be customized to fit any personalized service and guidance along each step of your project-from art development through production and shipping. Apart from the wide selection of glass bottles and jars, MC glass company is your reliable custom glass bottle manufacturers. They can make custom glass bottles from bottle design ideas to mass custom made glass bottle production.
Vetroelite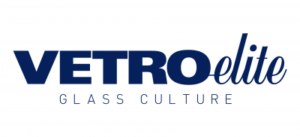 Vetroelite established in 1984, is an Italian glass bottle manufacturer supplier, producing glass bottles and jars for the food, spirits, and cosmetic markets. With its headquarter in Ormelle, Veneto, Italy, the glass bottle manufacturing company distributes its products via its subsidiaries in Europe and North America that deal with local and international customers.
Vetroelite has various glass bottles, jars, and carafes made for a wide range of applications for customers in different industries. The company claims to have most of its sales from the spirit industry, accounting for spirit bottles having 60% of overall sales.
Zignago Vetro

The glass bottle company was founded in 1948 and now located in Empoli, a town in Italy. Zignago Vetro is proud for its customization ability. This glass bottle manufacturer is regarded as experienced customization specialist in designing and developing custom glass bottles for the high-end cosmetic industry. Apart from regular glass bottles and jars of premium glass material, the company also produces hollow glass containers for food, beverage, perfumery, and specialty glass markets.
Besides manufacturing glass bottles and jars, Zinago Vetro also takes part in the treatment and recycling of glass. Being conscious of the environment, the company claims to have multiple plants that now focus on efficient production processes while reducing carbon emissions.
Vetreria Etrusca

Established in 1920 in the Empoli region of Italy, Vetreria Etrusca owns over a century history which is regarded as one of the oldest glass bottle manufacturers in Italy. This glass bottle maker enjoys a great reputation today. With 100 years development and expansion, the company has enlarged its business and now has its headquarters located in Montelupo, Fiorentina.
The original name of the company was Etrusca, known for making ancient glass in the early 1920s. However, in 1950, the company began operating under its current name, "Vetreria Etrusca," which became known for producing artistic and creative glass bottles for the wine, oil, and vinegar markets that are a part of Italian culture.
This glass bottle factory not only supply glass containers to local packaging companies, but also exports glass products globally. Their glass containers are mainly in the food, beverage, spirits, and housewares industries. Vetreria Etrusca has a wide range of glass bottles, jars, and containers that are distinctive in the markets for their green color.
Covim

Covim is an Italian glass packaging manufacturer that deals in spirit and wine glass bottles, glass jars, oil glass bottles, premium bottle designs. The company also provides glass packaging solutions to the food, beverage, cosmetics, and fragrance industry.
Focusing on innovation and technology, the company claims to be a leading glass bottle manufacturing and distributing company in Italy.
Distinct shapes, colors, and designs are featured in COVIM's glass bottle product catalog. The company also offers personalization and customized glass bottles designs.
Vetri Speciali

Founded in 1948, Vetri Speciali has been in glass bottle manufacturing industry over 70 years. With years development, recently this glass bottle company has been manufacturing glass bottles for the food and beverage industry.
The company has a workforce of over 780 employees that work at the company's main operational base in Trento, Italy, and its four manufacturing plants.
Their product catalog features bottles with sizes from 4cl to up to 30 liters. The company follows a flexible manufacturing approach that enables them to deliver micro and bulk orders for clients based on their requirements.
VDGlass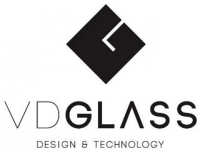 VDGlass was founded and based in Parma, Italy, an Italian centre of excellence for industry. As we all know, this center is famous for its culture and arts where high-quality machine-made glass is at home. VDGlass manufactures glasses both for local markets and internations clients from all over the world. They produce a great variety of glasswares made of soda lime glass, also premium glasswares made from crystal glass materials. Those glasses are widely used for wine, beer, spirits, alcoholic beverages, coffee jars and more.
Aside from the standard glasses, they are professional in designing and producing customized glasses. As custom glass bottle manufacturers, they help clients from the beginning of bottle designs to quality custom made bottles. In addition, this glass company is your customization specialist. Because their creative and innovative ability promote long-term relationship with clients efficiently.
Vetro Plastica Laziale

Vetro Plastica Laziale was founded in 2002 by Mr. Alfredo Barra, relative new glass bottle manufacturer comparing to other glass bottle producers in Italy. The company manufactures and distributes glass bottles, containers and jars to local customers in the food and beverage sector.The company has two large warehouses of 5000 m2 and 2000 m2, for having a wide selection of packaging solutions for their clients in the national territory.
Same as other glass bottle manufacturers in Italy, this glass company manufactures glass bottles and jars for wine, liquor and spirits, food jars, which are wide popular in Italian culture. Apart from glass packaging, Vetro Plastica also provides plastic packaging to customers.
Conclusion:
Glass is natural and neutral to protect food, beverage, spirits liquor, cosmetics and more. Therefore, finding a reliable glass bottle manufacturer and enjoy a better glass experience is not easy. Surrounding with a number of glass bottle manufactures and suppliers on the Internet, how to figure out your trusted glass bottle manufacturers? MC Glass Bottle Company have been manufacturing glass packing products with high quality standard for over 20 years. When sourcing custom glass bottles or quality glass to begin a development new designed glass packing project, please contact today for free quote, free samples, free shipping.