Glass is the best option of daily packaging. Even though glass bottles are heavier and more fragile than plastic bottles and containers, glass bottles are still a better, safer, and environmentally-friendly option for companies that need packaging solutions for their products. Glass container bottles are natural containers, which are made of 100% natural materials without any chemicals leach into the ground. The main materials used for manufacturing glass container bottles include sand, limestone, and soda ash, which are pure and impermeable. Comparing to other packaging containers, glass bottles are beneficial in environment-friendly, good-taste no changing the content favors, recycled and sustainable development, good- experience for the end consumers. We believe that choosing glass container bottles is friendly to our planet.
Therefore, it is important to find a high-quality and reliable glass bottle manufacturer that supplies cost-effective glass bottles with fast-delivery. Almost every country has industries in business of manufacturing glass bottles, in this article, we will focus on the top 10 glass bottle manufacturers in Pakistan. If you are interested in sourcing glass bottles manufacturers in Pakistan, please keep reading.
MC Glass Bottle Products Co., LTD
Establishment: 1992
Location: China
Company Nature: Manufacture, Wholesale, Exporter
Employees: 200-250 employees
Output Bottle per Day: 300,000pcs
Main Exporting Market: USA, Canada, UK, Middle-East area, South Africa etc.
Myeasyglass, located in Xuzhou city, Jiangsu Province, China, the main industrial park of glass products in China. Since year of 1992, Myeasyglass company has been involved in glass manufacturing business. This factory has a rich history in glass bottle making and distribution market. Throughout the years they have built a experienced team, from the beginning of glass material, producing stage, to assembling process, as well as packaging stage. They have professional and strict quality system, ensuring all your bottles are good in quality.
In order to catering the various demands from different clients, Myeasyglass company do custom shaped glass bottles and jars, having its own drawing team, mold department. Also, they do brand decorations like silkscreen, labels, and so on. Customer-orientation, cost-effective, fast-delivery, are their principles that they are always striving to.
Ghani Glass Limited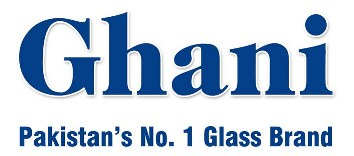 Ghani Glass Limited is a company of Ghani Group, playing as the leader of glass manufacturers in Pakistan. This company has a rich and long history over 50 years experience of supplying glass products both in local and international markets. Ghani Glass manufactures glass bottles, glass jars, and other glass containers mainly for the pharmaceutical industry as well as food and beverage industries. This company have seven glass plants in Pakistan producing daily container glass bottles and jars, float glass and value added glass with annual capacity of over 1,570TPD.  The plant which manufacturing pharmaceutical glass container bottles was one of the first in the region to implement GMP standards and strictly adhere to international standards for procedural safety and environment control.
Ghani Glass Limited now is the top one glass manufacturer in Pakistan, occupying the main market share at 86% in pharmaceutical glass containers, share at 73% in food and beverage glass bottles, and share at 71% in float glass.
Tariq Glass Industries Limited

Tariq Glass Industries Limited, having a history over 30 years in manufacturing glass products, is one of the largest glass bottle manufacturer in Pakistan. This company mainly business in glass tableware products, glass bottles and jars for food and beverage industries, as well as float glass products, glass mirrors. Tariq Glass Industries is a glass manufacturing company that produces almost 300 tons of glass containers per day using state-of-art technology. In 2013, Tariq Glass Industries launched its latest venture called Tariq Float Glass, which has a production capacity of 55o tons per days. In order to achieve the goal to being the market leader in Pakistan, Tariq Glass Industries Limited created multiple glassware brands, including Toyo Nasic, Omroc, and Nova which supply glass products domestically as well as exporting across the world.
MRI Indenting House

MRI Indenting House, with its head-office located in Karachi, Pakistan, features in a great variety of products, including glass container bottles, and jars for companies that require glass packaging solutions. The main business sector of MRI Indenting House is the packaging for pharmaceutical products. They always claim that they understand every pharmaceutical company well, knowing pharmaceutical company wants high quality materials at competitive prices along with proper and complete documents. They consider consistency and reliability of the suppliers and they assure their customers to take of all their requirements.
With years development, MRI Indenting House built long and stable relationship with the pharmaceutical industries, as well as food and beverages industries, which enables this company to provide products for local market and export products to many countries throughout the world.
Skill Glass
Skill Glass was established in 1995, with a history of 26 years development, located in Pakistan. This company is mainly specialized in producing glass bottles and containers for the pharmaceutical, perfume as well as cosmetic industries. The major business of Skill Glass is glass ampules, vials, and flip-off seals for the pharmaceutical market, with glass container bottles various in shapes, plenty sizes ranging from 15ml to 500ml, and colors suitable for distinct purposes. They are proud for their advanced machines which are imported from European countries, as well as skilled labor with professional training. As a result, Skill Glass will always offer the right solutions to meet the demand of clients.
MultiGlass

MultiGlass is located in Korangi Industries Area of Karachi, Pakistan, established in 2003. The company's owners and management have been in the pharmaceutical sector for over 40 years. The state-of-the-art factory is equipped with the best machines from England and Germany. At present the installed capacity of the factory is 95 million ampoules per annum and 35 million vials per annum.
The main business of MultiGlass is providing glass bottles and jars for pharmaceutical products, including amber and flint glass tubing ampoules and glass vials for the pharmaceutical industry. This company claims that its workforce is highly skilled and committed to manufacture quality glass bottles for pharmaceutical use and deliver an excellent experience to customers.
Gunj Glass

Gunj Glass was established in 1978 in Pakistan. Gunj Glass Works Ltd and its sister concern Ali Glass Industries (Pvt) Ltd are operating as one the old and renowned glass manufacturers industry in Pakistan. The output capacity of Gunj Glass is 40 tons per day, including glass bottles, glassware, and pottery. Their four significant brands include Blink Glassware, Gunj Glassware, Coco Stemware collection, and Momo collection. These brands hold around 30% local market share and cater to national clients.
Gunj Glass believes that they are reliable and professional for their high-tech capitcal and skilled labor staff, who understands and are responsive to the needs of customers. They are committed in developing strong partnerships with their clients and they are proud in providing solution-oriented services.
Laboratory Scientific Supplies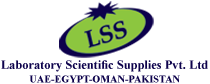 Laboratory Scientific Suppliers is an ISO certified organization initially established back in 1965 in East Pakistan to offer complete laboratory solutions to various sectors. This company's major glass containers bottles and jars for mainly for food and beverage industry, pharmaceutical industry, water and waste water industry, as well as chemical industry and more. Other than that, they also provide services to sectors like Education and Healthcare, Research Institutions, Government Organizations and Testing Laboratories.
With the development of over 50 years, this company claims that they are experienced in the field of offering products backed with sound technical advice to their clients based on their respective industries. They believe that their friendly sales personnel will provide you with information relating to a variety of products and services, product availability, delivery options and any special offers available from Laboratory Scientific Suppliers. They now have offices operating throughout the MENA region, with locations in UAE, Egypt, Oman, as well as Pakistan.
Balochistan Glass Limited

Balochistan Glass Limited was established in 1983, with a long and rich history nearly 40 years, located in Balochistan, Pakistan, having a total of three glass production facilities throughout the country that manufacture and supply quality glass bottles to their clients. Acquired by the Gharibwal Group in 1999, it has been running with same management to present day. Today, Balochistan Glass Limited stands as a leading company, listed in Pakistan Stock Exchanges, and recognized across the country as a premier revolutionary in glass production.
This company specializes in manufacturing glass bottles for pharmaceutical industry, food and beverage industry. They also deal in glass tableware products in various shapes and size capacities to meeting various demand requirements from different customers.
In Conclusion
In Pakistan, there are many other glass bottle manufactures specializing in daily glass bottles as well as pharmaceutical industry packaging, tableware and more. It is impossible to name all of these glass bottle manufactures in this article. Therefore, we have listed some well-know manufacturers in Pakistan after doing enough search.
Hence, if you are looking for high-end glass products from Pakistan, these top eight glass bottle manufacturers above will be your better options.