Create a unique glass bottle is to identify the purpose of marketing strategy and then communicate the benefits of your business offering to your target market. A new design glass bottle can add value of your products. We create, design, and operate project from the initial idea to the real glass bottle. Premium packing will enhance the image of product inside the glass bottles. We always offer cross-cutting proposals for our client to achieve the final beautiful packaging. We can provide 360-degree decoration of glass bottle including the closure and the gift boxes. We will commit to provide new efficient solutions as per your design.
How to begin a design process
Step one: develop the art drawing

The best way to begin the design process is based on market tendency and which style you prefer. For example, the capacity, the shape (round or square), whether need to embossed logo or some decoration on the glass bottle surface. It is great if you hire a professional designer to make art drawing in AI, DWG or CDR format. Once we got your idea or art drawings, we will develop the mold drawing listing all the measurement for your approval.
Step two: 2D and 3D glass bottle drawing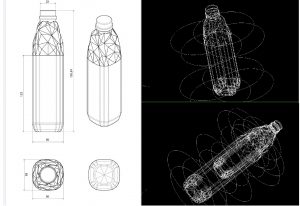 Step three: mold drawing of glass bottle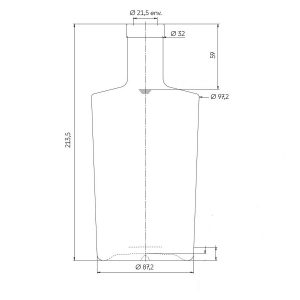 Our designer will prepare the mold drawing for client's approval.
Step Four: making the mold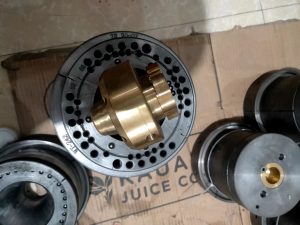 The mold material is alloy steel castings. The key point is using premium materials to make the molds. For example, some core part will be brass. Good quality mold can make the mold durable and during mass production the surface of bottle will have better appearance.
Step five: sample setup production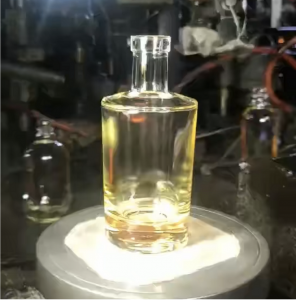 Is it possible to order a custom glass bottle sample? The answer is yes. After the mold making, some clients need to order a real physical sample. It is not advised to order samples unless you plan to purchase large volumes of glass bottle. It is required to pay about USD1000 to USD1500 for sample setup cost.
Step Six: mass production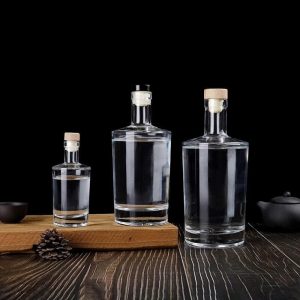 Some production like cosmetic and vodka glass bottle, high white flint material will be needed to strength the brand and give the final buyer the premium quality of inner products.
What is the minimum order of a custom glass bottle
For a flint glass bottles for liqueur and glass spirit, we can accept a custom mould starting from 12,000 pieces. For other daily use glass bottle, like juice, oil and milk glass bottle, the minimum order is 30,000 to 50,000 pieces.
To find more custom glass bottles, please visit our website.