When it comes to Australian economy, the food and beverage industry is the largest manufacturing business in the country. This business sector has done great contribution to Australia, like offering more jobs. The development of food and beverage business requires more and more packaging. Glass packaging is the best option for food and beverage, because glass is inert, food-safe, sustainable, healthy to people. Hence, there are many experienced glass bottle manufacturers in Australia. When you want to enlarge your business in Australia and are looking for Australia glass bottle manufacturers, please keep reading this article. Here we will list top 5 glass bottle manufacturers in Australia.
MC Glass Bottle Company
Establishment: 1992
Location: China
Company Nature: Manufacturer, Wholesaler, Exporter
Employees: 200-250 employees
Output Bottle per Day: 300,000pcs
Main Exporting Market: USA, Canada, UK, Middle-East area, South Africa etc.
MC Glass is  one of the leading China glass bottle manufacturers, located in Xuzhou city, Jiangsu Province, China, the main industrial park of glass products in China. Since year of 1992, our glass factory has started glass production. Owning more than 20 years of glass history, our glass comany now is equipped with eight IS section lines, automatic manufacturing system, trained skilful employees and experienced quqlity control workers. We take responsibility for all glass bottles and jars from the beginning of glass material, producing stage, to assembling process, as well as packaging stage, ensuring all your bottles are good in quality.
MC Glass Company knows customer expectations developing glass bottle design to define your branding recognition. We provide graphic designs with diversify decorations like silkscreen, colors, embossed logo and labels, and so on. Customer-orientation, cost-effective, fast-delivery are our principles that we are always striving to.
Plassdene Glass-Pak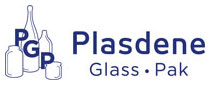 Plassdene was founded in 1987, owning a history more than 35 years in glass production and distribution. This glass manufacturer started from a very small business and today it has developed into an glass factory of 10,000 employees. In year 0f 2015, Plasdene acquired the business of Silverlock Packaging. Since then, the Plasdene Glass-Pak becomes the largest packaging supplier in Australia.
Cospak

Cospak was established in 1969, over half-century history till today. This company is a packaging solutions provider located in Sydney, Australia, that manufactures, imports, and distributes various packaging containers, including glass bottles and glass jars, plastic packaging, flexibles, paper, metal packaging, and various closures. Their main products are used for the wine, food, beverage, and pharmaceutical industry. It is an international packaging company, having branches in Europe, UK, Middle East and Asia. Currently, they have over 250 employees working in manufacturing, warehousing, design, sales, and administration.
Jars Bottles Direct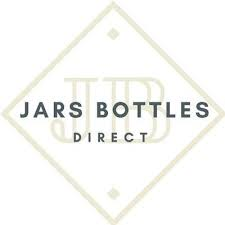 Jars Bottles Direct is a glass bottle manufacturing company as a children company of SS Croxon Enterprises Pty Ltd. This glass company supplies various packaging options like glass bottles, glass jars, suitable closures for domestic market and intermational markets. It serves for different industries including pharmaceutical glass bottles, cosmetic glass bottles, food and beverage glass packaging and other.
Orora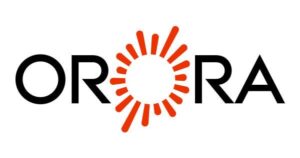 The headquarters of Orora are located in Hawthorn, Victoria, Australis. It is an international company with branches in New Zealand, North America, China and the UK. Currently, the company has enlarged its score of over 3800 workmen who work to manufacture glass packaging for wholesalers, brand suppliers. They produce glass bottles and glass jars for wine, beer, and other beverage drinks. Also they are expert in various brand decorations, making your glass bottles with unique appearance.
Conclusion:
Glass is natural and neutral safe material to protect food, beverage, spirit and pharma contents. MC Glass Bottle Company have been manufacturing glass packing products with high quality standard for over 20 years. When sourcing custom glass bottle or begin a development new designed glass packing project, please consider to contact your realiable glass bottle factory in Australia. MC Glass Bottle Company offer over 3000 different styles stocked glass bottle and glass jars can meet wholesale request with super fast delivery time.