Comparing to other packaging materials, glass is the best for people's health, and friendly to our environment. Glass is made from all natural ingredients, the main materials including sand, limestone, and soda ash. All these materials are easily to be found naturally, endlessly. There are many benefits of glass packaging. Unlike plastic packaging and many other modern packaging methods, glass packaging is 100% recyclable without leaching chemicals into the ground, which is sustainable to our enviroment. It is odorless and flavorless, making your food and beverages taste better. Moreover, glass is chemical stability, not reacting with the products it holds, making it the best material for holding food and chemicals as it ensures comsumers' safety and protect its contents effectively.
This article, we are going to list the top seven glass bottle manufacturers in Canada. The glass production has a long history in Canada. And there are many experienced, reliable Canadian glass bottle manufacturers, suppliers. If you are in search of glass bottle manufacturers in Canada, please keep reading and you will find your trusted glass packaging suppliers there.

Nature of Business: Manufacturer, wholesale
Addtional Business: Exporter, trader
Total Number Of Employees: 150 – 200 people
Year of Establishment: 1992
Output bottles per day: 300,000pcs
Top Export Countries: USA, Canada, USE, United Kingdom, Sri Lanka and other
MC glass company is one of the leading China glass bottle manucaturers, located in Xuzhou city, Jiangsu province, the most leading glass manufacturers center. This glass company has been involved in glass production since 1992, owning a history of 30 years experience in glass bottle making and distribution market. MC glass factory covers over 30,000 square meters, including its own warehouse, production lines, in-house mold factory. In order to develop in a sustainable way, they have changed the energy structure from traditional coal to green natural gas for power. Now the output glass products are lightweight to provide cost-effective prices and lower the transportation costs. 
They provide a huge range of standard glass bottles and jars with premium glass materials, factory prices. Developing various surface decorations for glass packaging to make your products attractive in appearance. MC glass factory can make custom glass bottles according to client's designs, especially for liquor, perfume, water, oil and other. 

Roy+LeClair was founded in 1960 in Quebec. Initially, Roy+LeClair started as a plastic bottle manufacturing company before expanding into a glass-producing company. This company supplies glass packaging for clients from various industries including food, beverages, and pharmaceutical companies. They pay special attention to make sure that the containers pass the strict standards by the Canadian Health Overseers. 
Roy+LeClair claims to own enough equipment and staff to handle thousands and even million of units in quality time, they may be ideal for large projects. Though their products are various in capacities, they tend to focus on amber glass packaging which is used to hold light-sensitive products. 

Stanpac is located in Smallville, manufacturing and providing different types of packaging materials in glass bottles. Established over 70 years ago and now has become a manufacturer and supplier of food and beverage packaging materials for companies located in Canada, USD, and South America. The main products of Stanpac include packaging for food, ice cream, alcohol. The most popular glass products of Stanpac is glass milk bottle, especially the glass milk bottle with tamper-evident caps. The bottle with tamper-evident closure, easy carriage due to the availability of wide carriers and crates, and most importanly because the bottles can be easily refilled and sealed.
What's more, Stanpac expands its business like designing and manufacturing glass bottles for wine and other alcoholic drinks. They offer other services like decorating and labeling to promote their customer brands.

More than 60 years, Ampak has been manufacturing bottles, jars, and other glass containers of different shapes, sizes, neck-finishes. Although the company also produces plastic containers, glass bottles is their most popular and main products. Ampak provides glass bottles to various companies including those producing food and beverages, chemicals, pharmaceutical products and others. Apart from manufacturing and supplying, Ampak also provides decoration dervices including printing, labeling, and more, which will makes customers' brands beautiful packaging.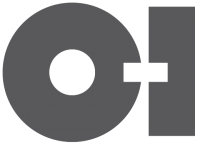 Owen-Illinois, Inc., commonly well-known as O-I, is one of the most popular glass bottle manufacturers in the world. Though it was initially founded in Ohio, USA, the company has boosted its business. And it currently has over 35 companies in 9 countries accross the world. Among those international companies, 2 firms are located in Canada, one in Branptom and the other in Montreal. In year of 2010, O-I was granted a award for one of its designed bottle. Owen-Illinois, Inc. supplies a wide range of products to cater to clients' needs. In addition, the company has an innovation center where new methods of creating unique, safe, and sustainable products are conceptualized and designed. 

Pegasus was founded by the Trent brothers in year of 1968. Pegasus glass has certainly built a reputation as one of the most popular manufacturers and suppliers of glassware. Though the company began as a chemical company, it expanded into a glass manufacturing company after acquiring Corning Glassworks, a glass manufacturing company that existed in the 1970s. Glass manufacturing continued to grow and has nearly tripled in size since 1970. Pegasus is especially popular for being a producer of borosilicate glass bottles. Borosilicate glass is special and rare in that it has a low coefficient of thermal expansion, this means that it is made to be much more resistant to heat than the normal soda lime glass bottles. The company manufactures several kinds of glassware using this special kind of glass some of which include glass tubes and rods, sight glass, process glass piping, and glass bottles. .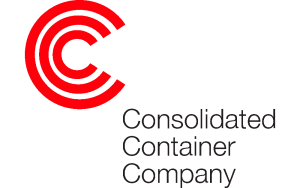 Consolidated container company is located in Montreal and Toronto, this packaging company has been providing packaging solutions to clients for over 100 years. Consolidated container company offers clients both plastic and glass options, these glass options consist of several glass bottles of various shapes, sizes, and colors to satisfy clients' needs. Consolidated container company supplies glass packaging to many companies over the years including pharmaceutical, food and beverage, and health and beauty industries. 
This glass company, not only providing glass packaging, but also offering many surface decorations to help customers promote their brands. 
Glass bottles and jars are widely used for all industries in our daily life. Glass is natural, pure, healthy, and beautiful, giving your products wonderful packaging appearance and feeling. If you are doing business in Canada, and are looking for glass bottle manufacturers for your products like liquor, spirits, olive oil, juice, milk, perfume, beer, medicine and more, please read this article. You will find your reliable glass bottle manufacuturer supplier, enjoying a better glass experience.